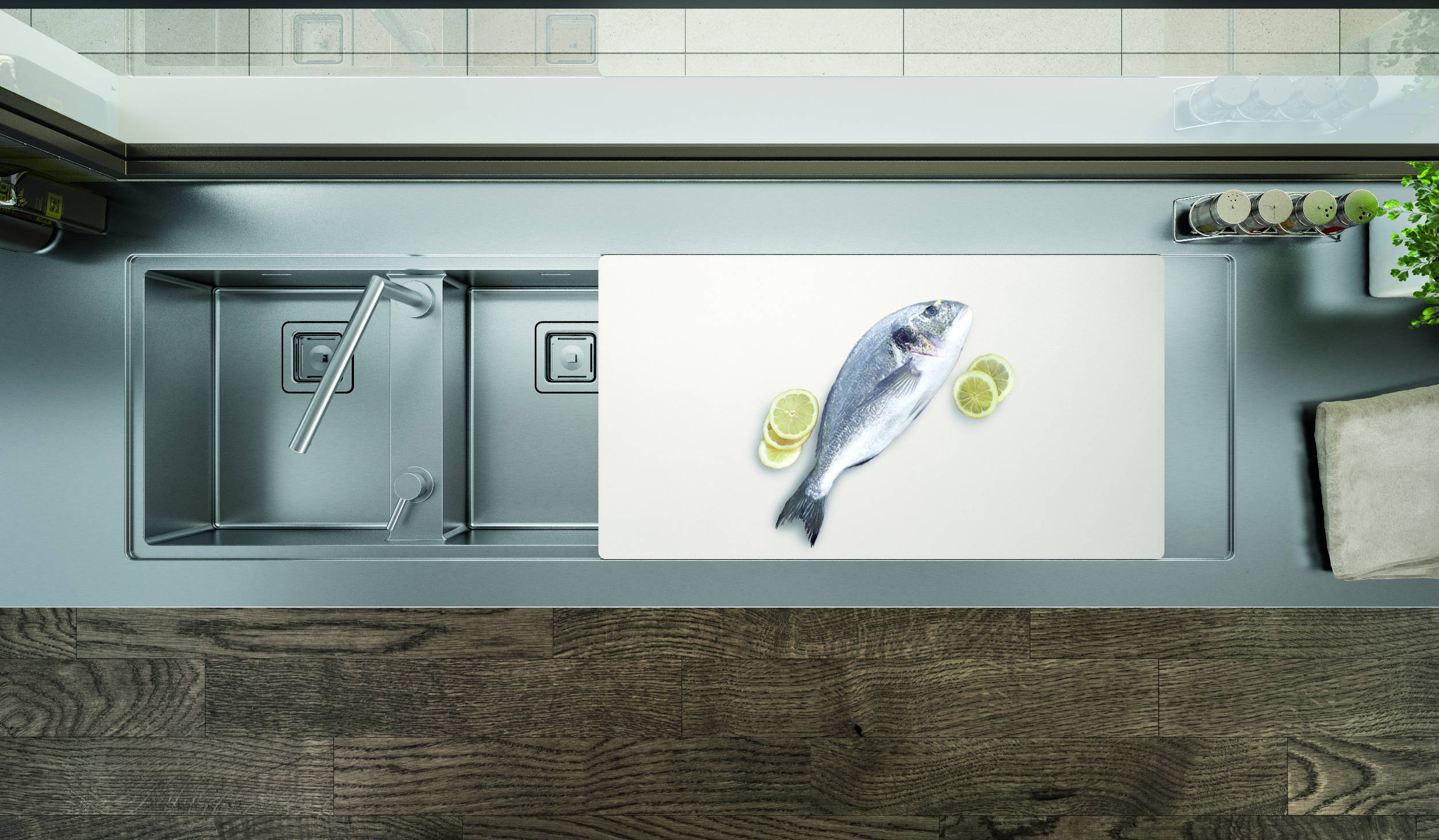 Ghost
Sinks with retractable tap perfectly suitable for every kind of worktop, and the sliding stainless steel/polyethylene chopping boards entirely cover the washing area.
---
Titanium
These particular colours create an effect of harmony, comfort and elegance. This process makes the surface four times stronger then the traditional scotch brite.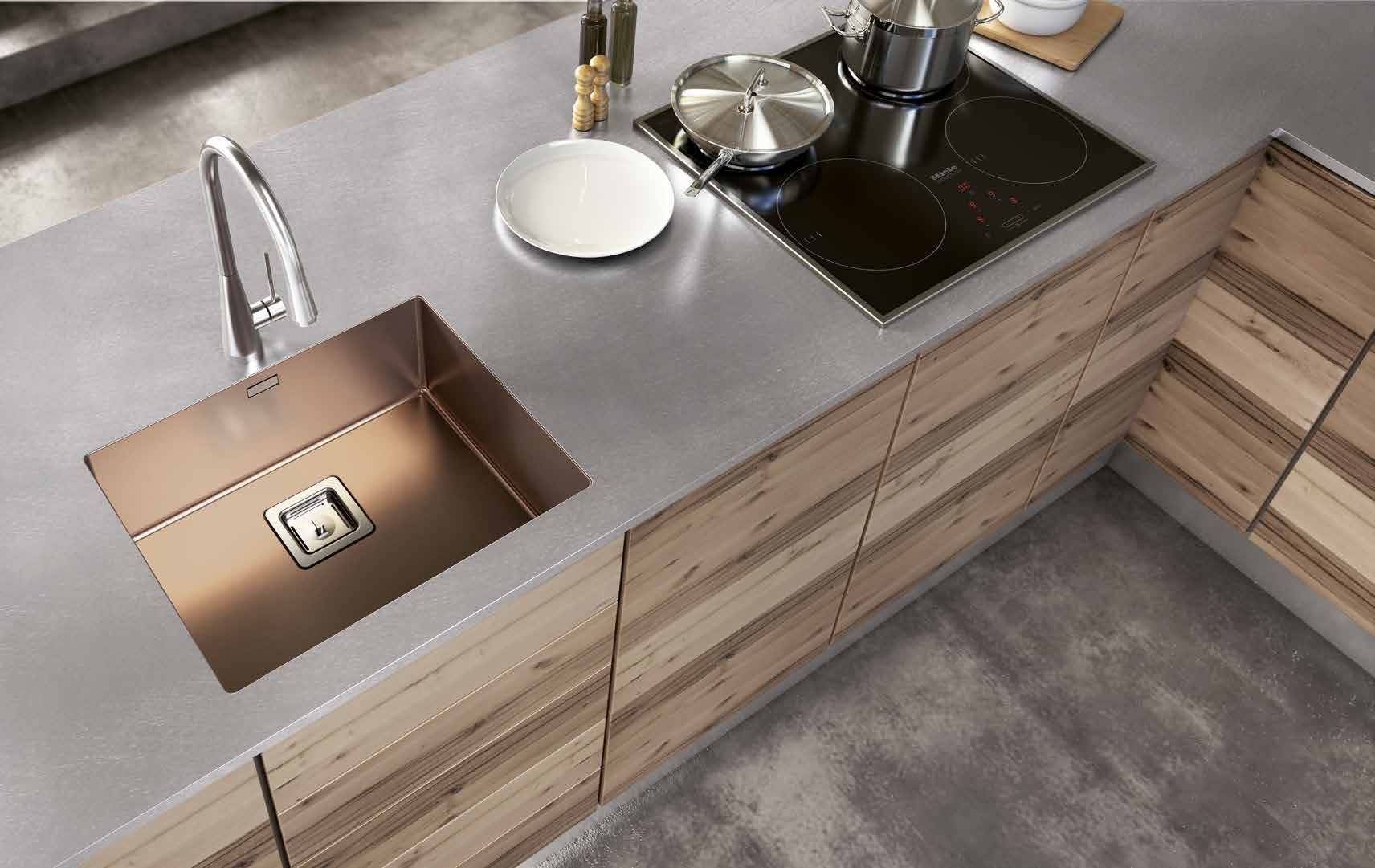 ---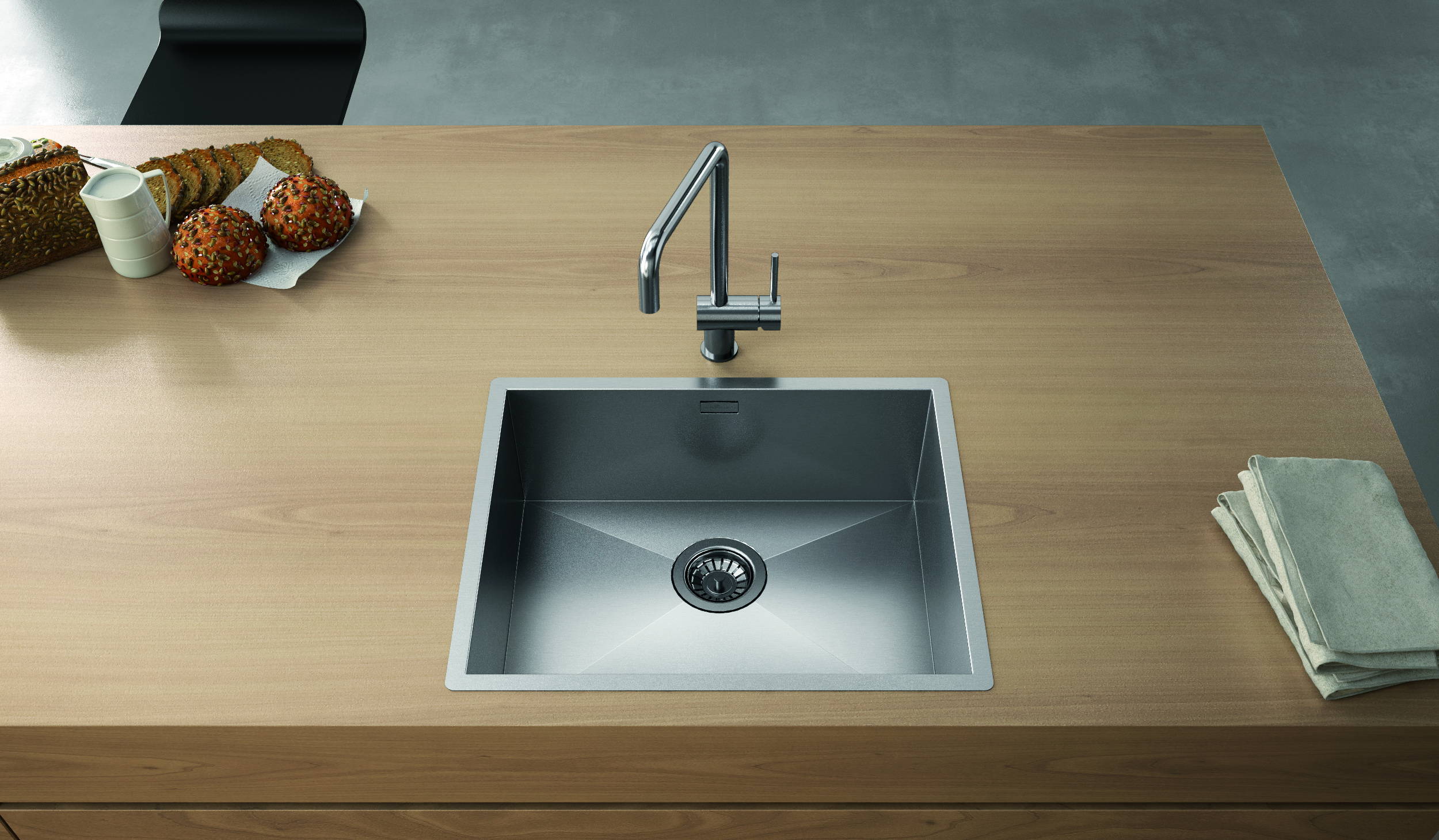 Quadra
These clean lines underline the technical aspect of the radius 0 mm range for several applications.
---
Layer
When design meets functionality: This brand new sink with a unique two step system is the perfect stainless steel sink with perfect accessory integration.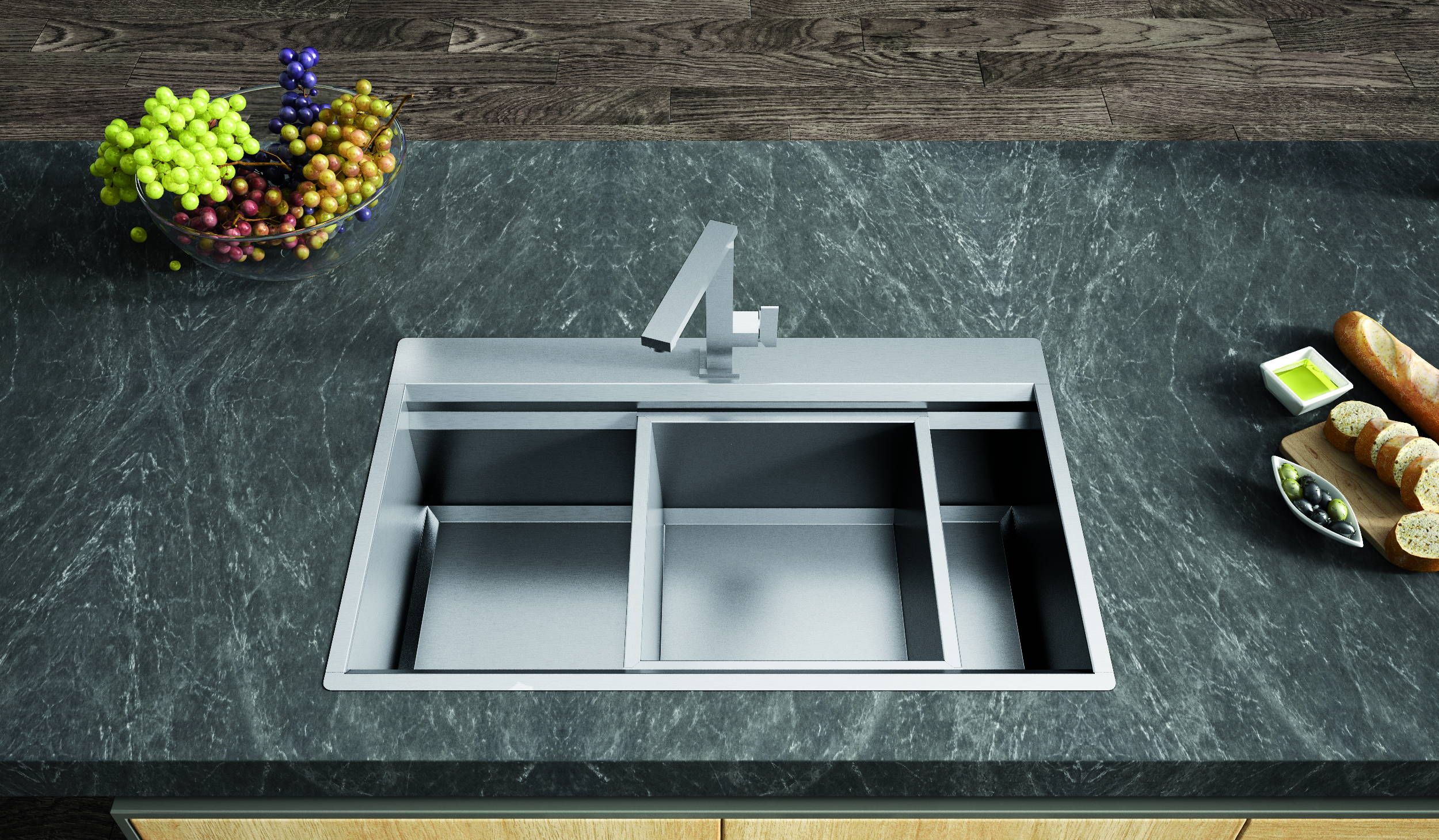 ---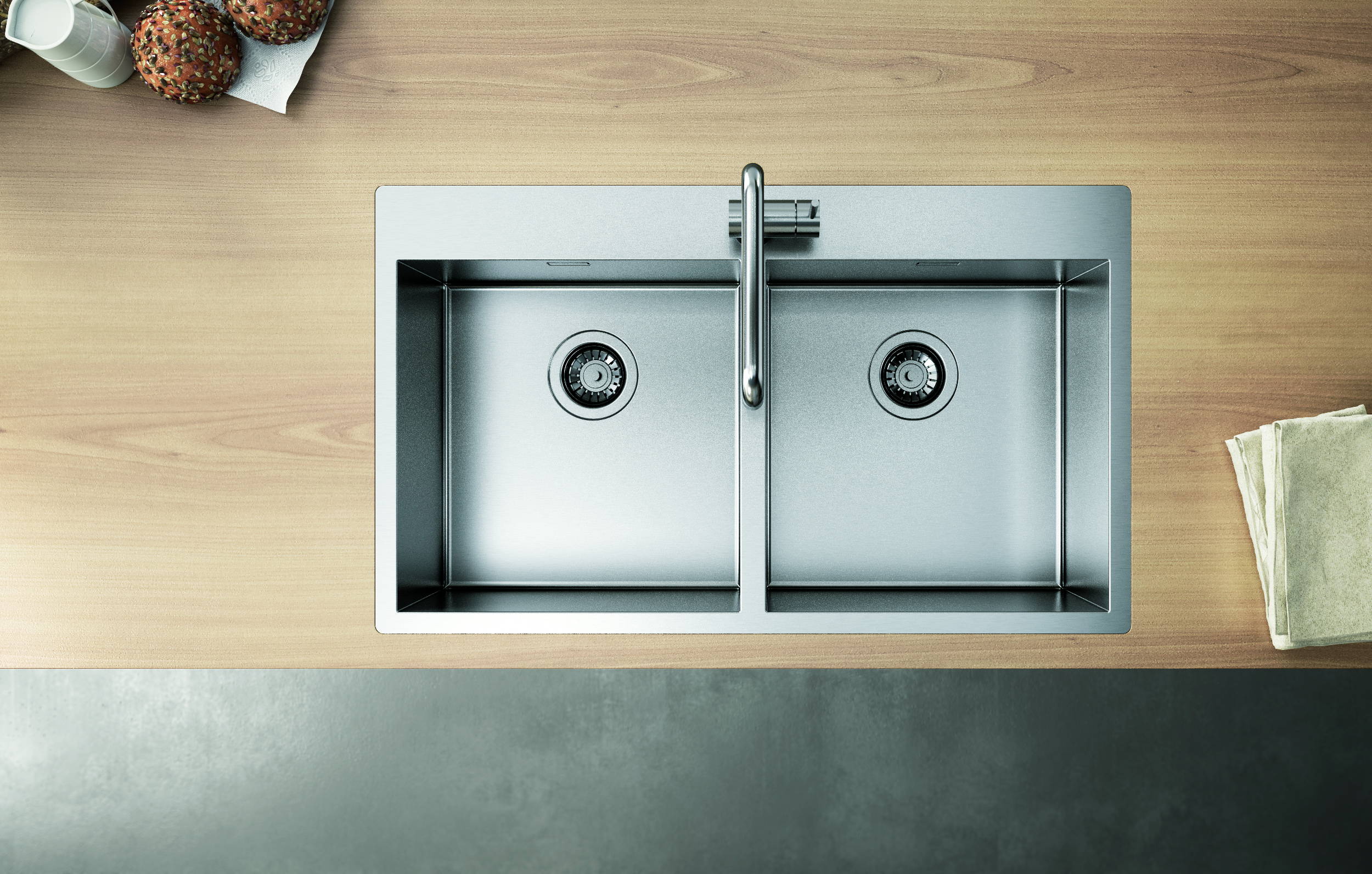 Smart
Crafted with a unique "tangent edge", a rounded, easy-to-clean bottom edge radius and zero-edge side walls, these sinks offer an elegantly functional contemporary option.
---
For daily cleaning of stainless steel, simply wash the surface with a neutral or delicate detergent, rinse off with warm water and dry with a soft, clean cloth. For best results, always clean the surface following the grain of the satin finish. We recommend periodic cleaning with steel cleaning cream; always rinse off with warm water and dry with a soft cloth. If scale stains or haloes form, clean the surface with warm vinegar or denatured alcohol.
Recommendations:
Never use abrasive sponges.
Do not leave the steel in contact with steel wool or other metal objects which contain or can release rusted particles.
Do not allow food residues to accumulate against the stainless steel surface.
Do not leave high temperature objects in contact with the stainless steel for long times.
Never clean the steel with aggressive detergents, especially if they contain hydrochloric acid, ammoniac, bleach or chlorine and its compounds.